About us
Grow Your Business with Bookspeed !
Back in 1986, our founders' love for books sparked an idea for a new business...and Bookspeed was born.
Still an independent family-owned business, Bookspeed is a market-leading supplier of books. We provide customised product ranges to suit individual retailers' needs – from independent businesses and multi-site national companies to cultural heritage enterprises and specialist retail sectors.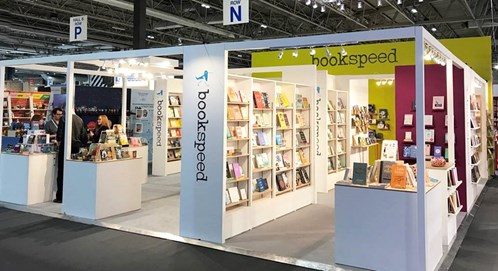 Bookspeed is committed to delivering a highly-personalised and responsive service to our customers and, through our relationships with publishers and the gift and cultural sectors, we are uniquely positioned with industry insights that allow us to keep ahead of up-coming trends. We apply this insight and knowledge to create themed product collections which consistently prove successful. 
With hundreds of thousands of products available, you won't have time to sift through them all yourself to pick out the gems. Luckily for you, that's exactly what we do! Our dedicated teams work closely with you to understand your retail story and develop customised ranges that will:
Complement the style, colour and theme of your store
Engage your customers and keep them in your store for longer
And, most importantly...sell !
No business is too big or too small to benefit, so apply for a trade account now and look forward to your tills ringing (or whatever noise they make these days).